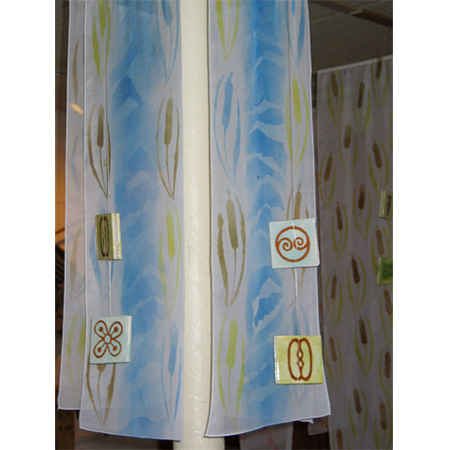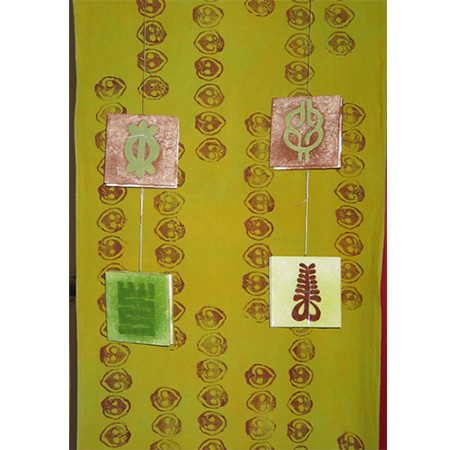 Studies N Black (at Patrick's Cabaret)
Handcrafting is a touchstone to my past, a tactile way to keep me feeling connected to my ancestry while embracing the legacies that make me "American". In collaboration with textile artist Cecile "Ceci" Lewis, this temporary site-specific installation investigates the intertwined notions of ethnicity and cultural consciousness.
Having grown up on one of few remaining African-American farms in Ohio, I was interested in bridging this experience with current reflections of being a visual artist living in Minnesota. We placed "fields" of indigenous textiles (mudcloth), abstract markings, glazed tiles with traditional Adinkra symbols, and personal histories throughout the Cabaret lobby space to evoke a contrasting hybrid environment that all were welcome to walk through and interact with.
Photography: Cecile M. Lewis